SUPPORT TO LOCAL COMMUNITIES: THE SOCIAL ENGAGEMENT IN TURKEY
An example of social engagement is what we carry out in our offices in Turkey. The proximity of the Elazığ and Izmir plants to residential areas requires constant dialogue with local communities, particularly sensitive to the surrounding areas and the visual impacts of the plants. To manage these aspects, Çimentaş is adopting specific strategies of involvement and communication with the stakeholders interested in the topic.
Another particularly felt aspect, also in Turkey, is the collection and recycling of waste, since there is no in-depth knowledge of waste management processes and the local community perceives some activities as risky. That is why we involve opinion leaders, experts and community members in regular meetings; we use multimedia channels and digital media to inform about the ways in which waste management is conducted and we meet the families who live near the plants.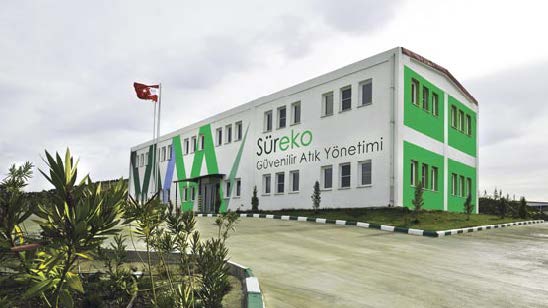 Waste treatment plant Sureko, Turkey